Prom Night Limousines and Stretch Limos
CALL US TODAY FOR A CUSTOMIZED QUOTE – (503)282-5009
Your prom night is one of the most exciting nights in your high school career. Why not kick off the biggest party of the year make it truly memorable with Prestige Limo?
Our prom night limousine packages include options for every vehicle in our fleet from our two passenger Tesla Model S Sedans to our 25-passenger executive bus packed with all of the amenities you can imagine, you'll have the chance to enjoy the evening in luxury you can truly afford.
Make It Special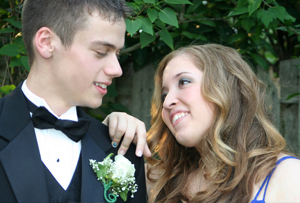 CALL US TODAY FOR A CUSTOMIZED QUOTE – (503)282-5009
It's one of the biggest nights of your life, and Prestige Limo offers elegant transportation and chauffeurs that will spoil you with great customer service. This is one night when you don't want to take chances on your arrival at the big event. You'll spend quite a bit of time planning every detail, and a prom limousine service is the only way to top it off, and we'll take care of all the transportation details.
Not just any limo company can offer you the attention to detail Prestige Limo does. "Voted America's Best" by Limo and Chauffeured Transportation Magazine, it's the distinctive choice you're looking for combined with a level of safety few other methods of transportation can offer. Even Lovey James used our limo in her music video!
Reserve your prom limo today!
Make It Safe!
CALL US TODAY FOR A CUSTOMIZED QUOTE – (503)282-5009
Some limousine companies in Portland are operating illegally and run vehicles that are unsafe. Not here at Prestige Limousines! Our team makes sure that each vehicle is permitted with the City of Portland. That permitting also includes a top to bottom check of the vehicle by an ASE Certified Mechanic. (To see the checklist, click here.) Prestige is proud to be fully licensed to operate in the City of Portland. Call today to reserve your limo!
Not all limousine companies are the same!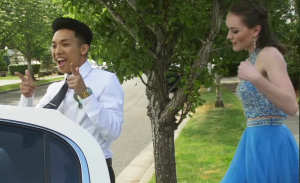 CALL US TODAY FOR A CUSTOMIZED QUOTE – (503)282-5009
As you call around to get price quotes, choose two or three companies that you feel comfortable with and visit their facility. By doing this, you will be able to compare quality of the vehicles and the quality of care taken to keep the limousines looking nice.
The #1 thing to remember is to be 100% comfortable with the company you rent from. Trust your instinct. Do not give money to a company that you are not familiar with. You will be disappointed.
Reputable Companies will have a 5 or 6-hour minimum on Saturday nights
If a company offers a one or two hour package on a prom night, be prepared to wait for the car. Typically, what will happen is the clients who have paid for all night service are dropped off at a restaurant for dinner. While having their meal, the limousine will then come and take you to the prom. How would you feel if you were paying $100/hr for a limousine that was not at your beckon call? Also, if something goes wrong and they can not get to your location at the designated time because they are involved with their all night clients, you will be left standing all dressed up with no where to go.
Reputable Companies will offer a signed contact
CALL US TODAY FOR A CUSTOMIZED QUOTE – (503)282-5009
Be prepared to pay for the rental in advance to secure the reservation. Many companies will accept a 50% down payment. Again, be familiar and comfortable with the company you rent from and make sure you get a contract with all the details of the rental including specifics about which vehicle you have been promised. If a company does not want to offer a contract, go with another company.
This is your special night, by taking some precautionary steps while renting a limousine, you will ensure a safe, fun, and memorable night for all of you.
CALL PRESTIGE TODAY FOR YOUR SPECIAL NIGHT – (503) 282-5009