Portland's Leader in Corporate and Luxury Transportation since 1979!
Covering the metro and SW Washington region for nearly 4 decades!
Our Fleet
Cadillac CT6

Fully Loaded
Platinum Trim
Providing Luxury Limo for the Portland Area Since 1979

We specialize in providing the Customer Experience
We aim to be a regionally recognized brand that offers transportation services that are high quality, value priced and highly sought after. We will do this by offering the highest quality customer experience, with obsessively maintained vehicles and a professional staff that are fully trained and focused on the customer experience. By focusing on the customer experience in every aspect of our operation, Prestige Limousines will distinguish itself from the competitor.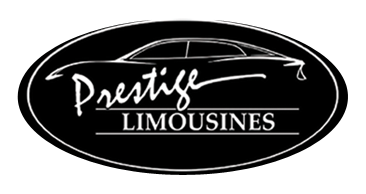 Our Promise to You
We help create memories through experience that trigger a visceral response. If you
do not believe you received the best experience in ground transportation, we failed.
pres·tige — /prestēZH,prestēj/ — widespread respect and admiration felt for
someone or something on the basis of their achievements or quality.
What our clients are saying
Always great service! - Mark Rabe, Source Facebook
I hired Prestige as a surprise luxury ride home from school for my son's 18th birthday (with a few of his schoolmates and a secret itinerary). It all went perfectly. Lane (in the office) was truly helpful and engaged in making the arrangements. The vehicle was beautiful. Dean (the driver) was totally cool: he arrived well in advance, navigated traffic and tight places with no trouble at all AND he patiently answered 101 questions from the excited teens - the consummate professional. - Dallas Dick, Source: Google
Professional all the way, great service. I have utilized Prestige three times and have been very satisfied. - Kevin Austermann, Source Facebook
I have always found Prestige Limousines to be reliable, courteous and always there when I need them. - Sharon Peterson, Source: Google
Exceptional service, beautiful fleet of vehicles. - Carol Dole Hadley, Source Facebook
We used the bus for a group of seniors going from Portland to Cannon Beach. The bus was clean and we enjoyed the fact that there was a table with the benches around it in the back(for "happy Hour" on our way back)... - A Google User, Source: Google